Written by Magdalene Chow from "Modgam" (Modgam.com/orca-food-business/)
What is Orca and why am I blogging about this? As most of you know, I am a foodie who constantly shares about the yummies, where I ate them, what to order etc Today I am going backstage to see how Orca works for the Food & Beverage businesses. It is pretty interesting and I always thought a system like that would cost thousands and thousands of dollars but I was proven wrong.
Orca System is an easy-to-use intelligent Business Operating System (BOS) that is developed in Singapore and used across 8 countries (including Johnny Rockets MY & O Banh Mi, SG), created specifically for Food & Beverage businesses. From a basic POS (Point-of-Sale) System to the intelligent IMS (Inventory Management System), they have got the business operation covered.
I had the privilege of meeting up the boss of O Banh Mi, Samuel, where he shared with me how Orca system has helped him in his business along with his wide knowledge of Vietnamese food which really helped made me appreciate the dishes more. It's my virgin Vietnamese tasting and I had such a great time feasting, I can't wait to show you. Now read along and you'll see.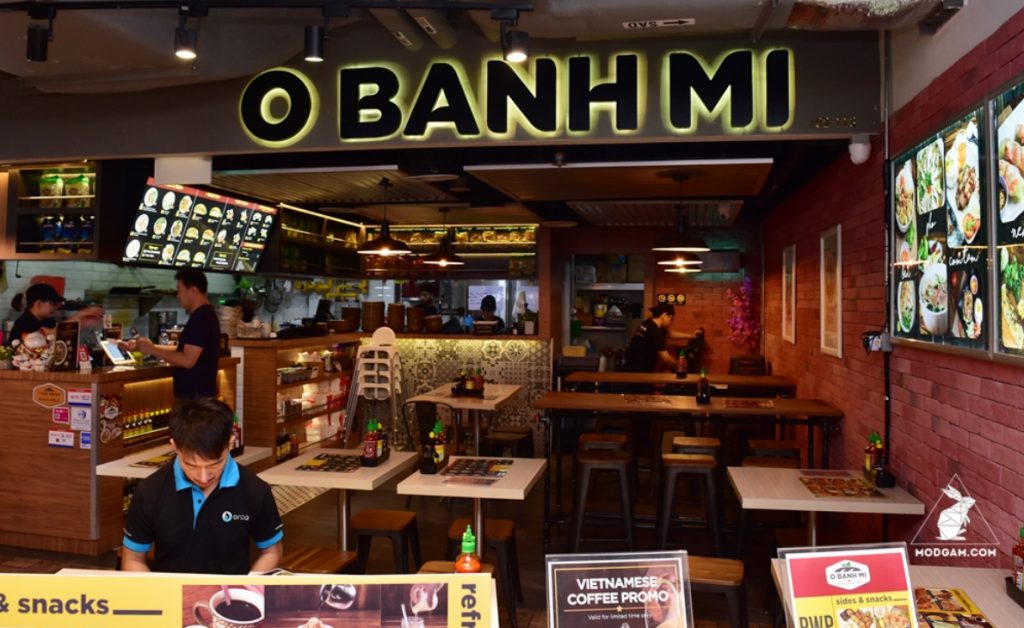 I visited Orca's booth at Franchising & Licensing Asia 2017 where Dr Koh was sharing more about the Orca System. You think I will probably be bored by now but it was quite insightful and I think more food businesses could really use a system like Orca.
It is pretty straightforward, not to mention systematic and did you know you can subscribe to the Orca system with a monthly subscription? Depending on the requirement of your business, it is customizable and you'll get your reports, sales, inventory, basically everything you need for your business under one system.  I remember it being very affordable too as to maybe S$120 a month or so depending on your requirement. You can read more here!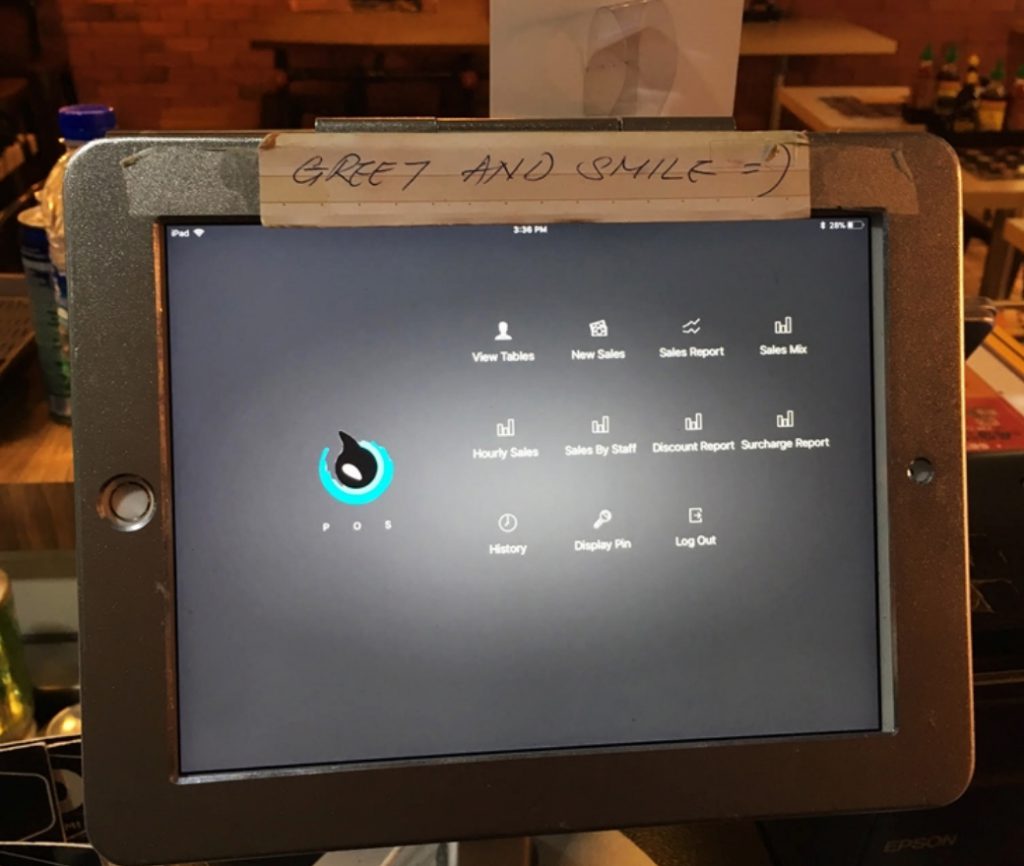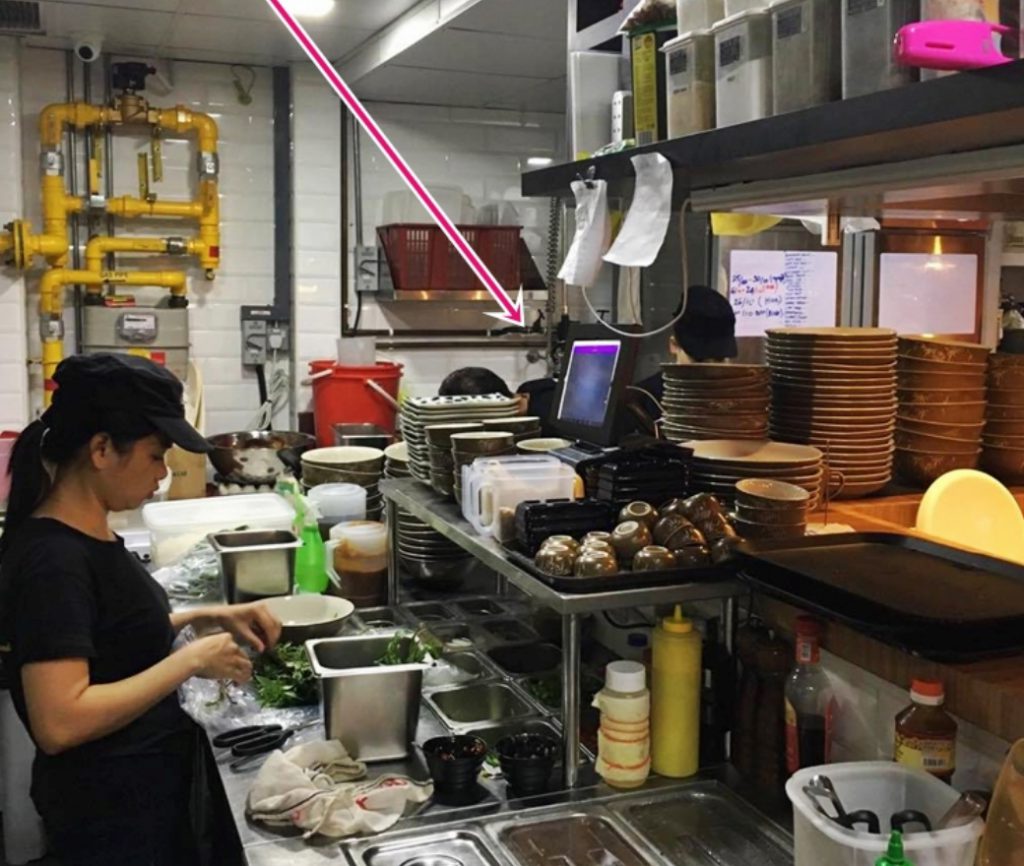 I made a trip to O Banh Mi where Samuel shared with me more on the Orca system and how it has helped organised his business. With Orca, he was able to check sales for the day and how many bowls were sold and what items were ordered the most. It is amazing cos the system was customized to Samuel's business, customers will be able to add extra ingredients to their food or remove certain ingredients and his staff will be able to key it all into the system for the kitchen crew to prepare. With the kitchen crew receiving all the proper orders, customers will also be able to receive their orders swiftly.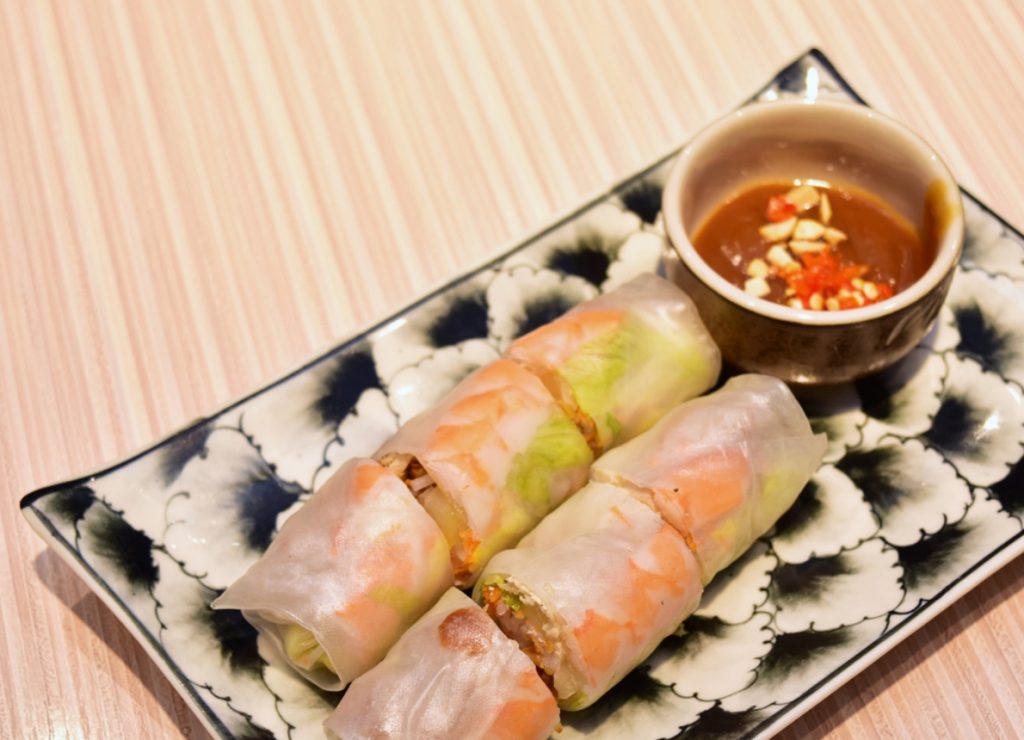 I am salivating as I type for I can almost taste these delicious spring rolls in my mouth! You know how Vietnamese food looks kinda plain and you don't know if you can eat it dry like that or if it would be flavourful? I was proven wrong and that we should never judge a book by its cover! Did you know each dish has a sauce pairing so as to make the dish stands out more in terms of taste. It is no wonder all Vietnamese dishes are always served together with sauces. After my first dip, I ate another 4 spring rolls! It is sooooo delicious! And I thought veggies are boring. I obviously thought wrong!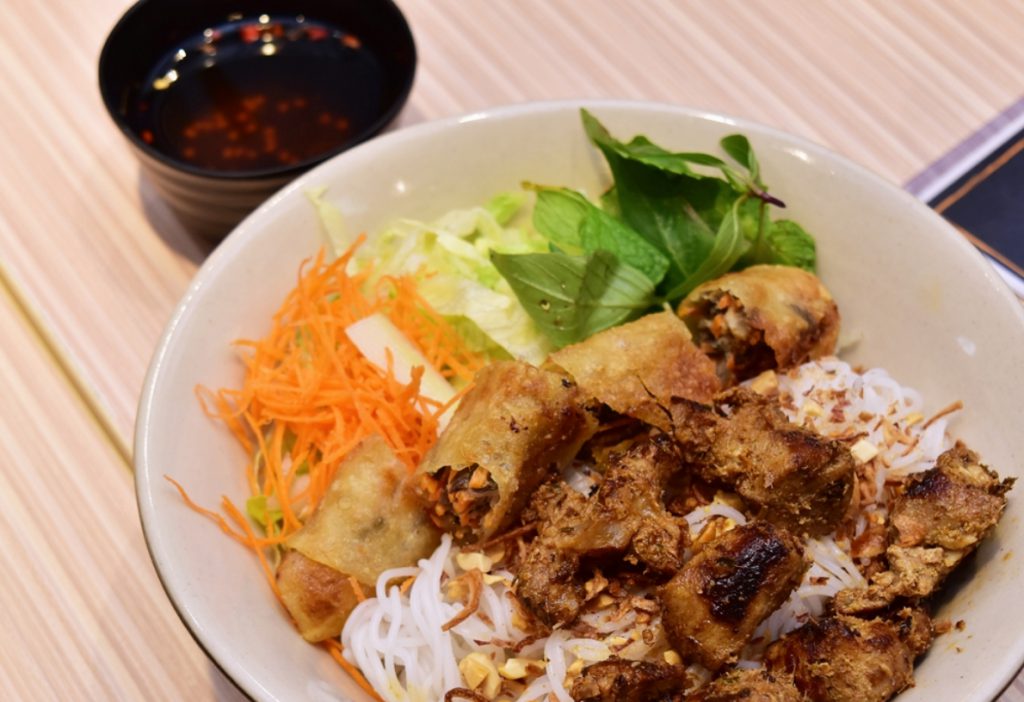 This other pale looking dish is another favourite of mine. YOU MUST order this Fried Beef Vermicelli & Spring Roll. Mix well and just get to eating it. IT IS SO FLAVOURFUL on its own I would never have expected nor order it if it wasn't for Samuel. I won't be sharing this the next time I'm at O Banh Mi! I want one bowl all to myself. #notsharing haha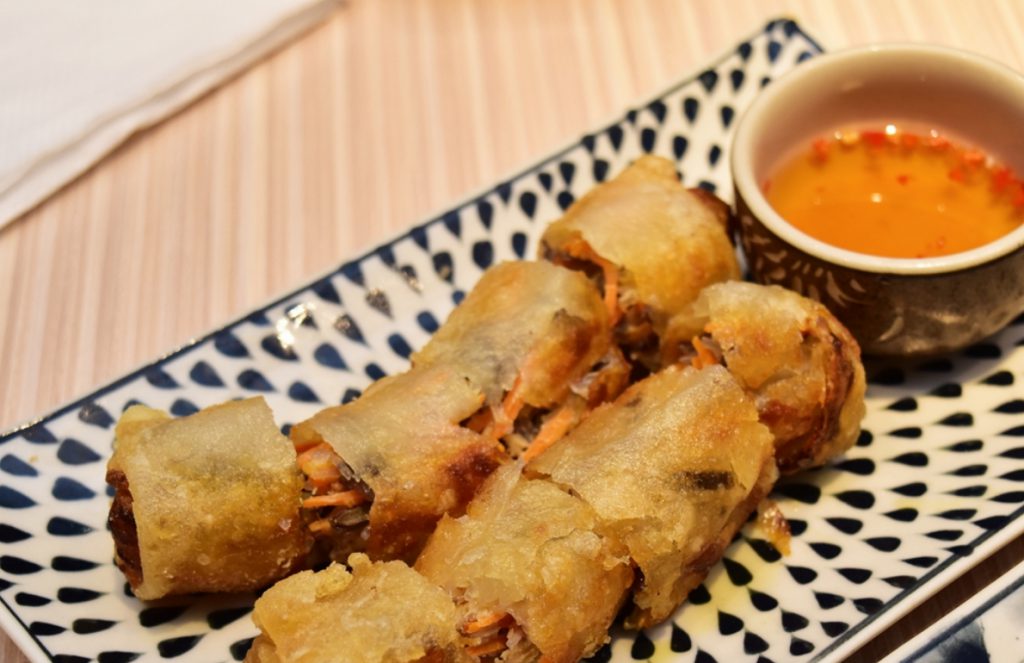 You can never go wrong with anything fried! This is one spring roll you have to order too because it taste as good on its own and even better with the sauce! I kid you not!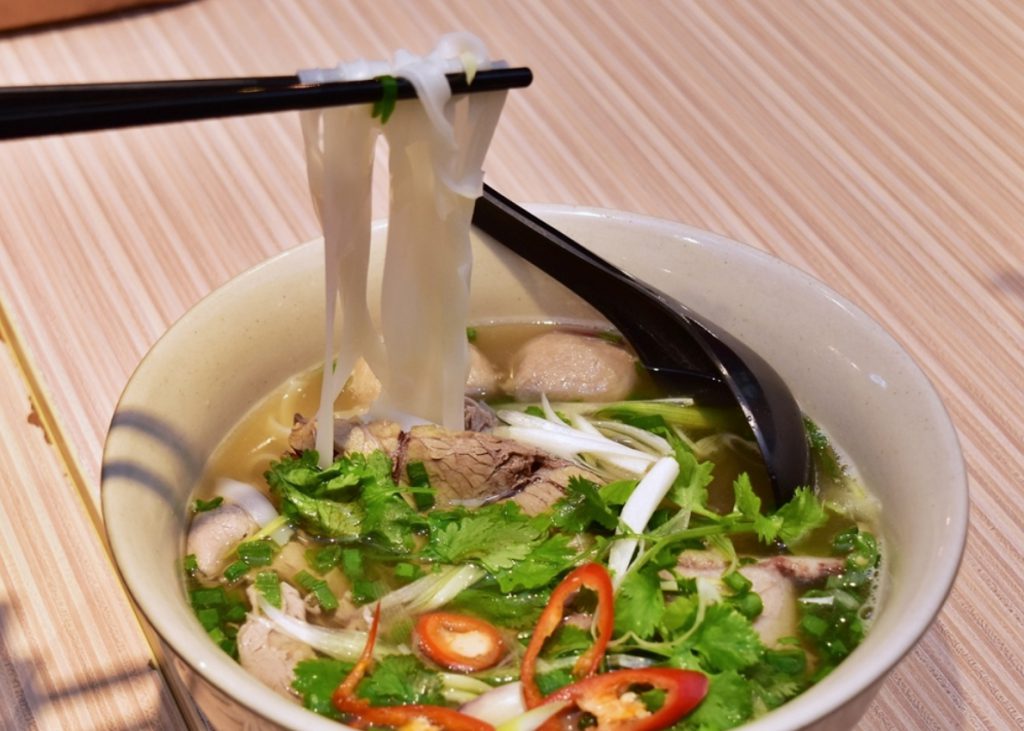 And you'll think we will forget to order a bowl of hot pipping Pho? Pho is pronounced as 'fur' and not 'foh'. The broth is DA BOMB for it is cooked overnight for at least 18 hours! So rich and shiok! I want to learn so much more about Vietnamese food and if you see Samuel there in the restaurant, feel free to approach him and ask for recommendations! I believe he will be happy to help you.
O Banh Mi is located inside Tiong Bahru Plaza #02-113 and I can't wait to drop by again. This is one cuisine I would love to really learn more and share them with you!
October 1th, 2017 by Magdalene Chow
"Modgam" is where Mag share her quirky Fashion style, beauty reviews, yummy Food joints and unique Fun-finds on shopping, traveling, arts and more! Check out her blog at http://www.modgam.com .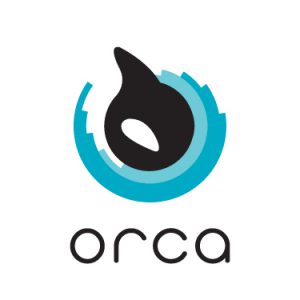 Tell us about your project ideas or just say hello. Whether you've got a big idea or something you really like, we are here to create your perfect solutions. From concept to creation, let us inspire you. Learn more at www.orcabos.com