Written by  A. Nathanael Ho from " RUBBISH EAT RUBBISH GROW" (https://rubbisheatrubbishgrow.com/2017/10/23/orca-business-operating-system/)
For the past few years, the labour crunch in F&B industry has impelled the Singapore government to encourage F&B providers to computerize. When Dr. Koh Wee Lit, the founder of local-owned Orca system, invited me to check out their tech, I took it as an opportunity to find out how technology can help the F&B industry.
Orca system is an integrated system that links orders, kitchen, inventory, and sales reports together. It is used in over 1000 restaurants in 8 countries (Australia, Singapore, Malaysia, etc), processing over 30 million Singapore dollars in transations annually. Orca is backed by Parkson Group which owns more than 120 malls and departmental stores throughout Asia.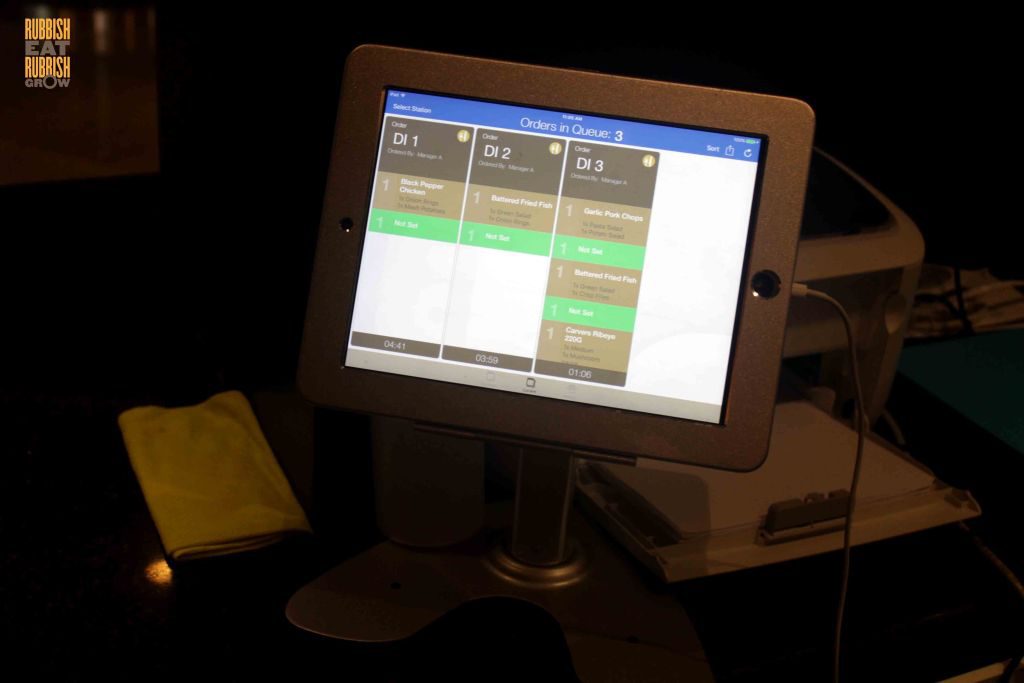 From Rubbisheatrubbishgrow.com
I was given a run-through of the system. It's actually very intuitive. Anyone who uses a smartphone can easily pick up the workings of the system.
It starts with ordering. Ordering can take place in three forms: a Point-of- Sale System (for kiosks, stalls, or fast-food); a Waiter Assistant System (for restaurants); or Self Ordering System (for customers to place orders at their tables or at kiosks).
The orders are immediately received in the kitchen.
The sales go directly into their sales reports.
From rubbisheatrubbishgrow.com
And I asked them a few questions:
How does the data captured in your system help eateries?
The data captures hourly sales, the turnaround time for chefs, the turnaround time for each table, showing the strengths and weaknesses of the restaurant.
For example, the hourly sales report means that you can schedule the wait staff effectively. More business requires more wait staff. This can cut down the cost and manpower for the restaurant, since Singapore is facing a labour crunch.
The turnaround time for making a dish by chefs is important for a restaurant. If the dish takes too much time to prepare, the restaurant should make a decision to either take it off the menu or increase the price for the dish.
The system also ranks dishes according to their popularity. This is important because you can take out the unpopular dishes from the menu, cutting costs and ingredient wastage.
How much is the Self Ordering System?
Usually, systems by other companies cost about 15K. Our system is about 1K including hardware.
I hate apps that I have to pay monthly. For your system, the client has to pay $49++ (kiosk/stalls) or $119++ (restaurants) monthly. Why? Why don't you just charge a one-time fee?
We provide a variety of technical support services. We do software updates for clients regularly so that, if they don't have technical expertise, they won't blotch it. Restaurants may hold promotions now and then and we have to change the system for the promotions. Our team is always available to assist any issues from support and training to merchant services and installation. The monthly cost is to cover the service we provide.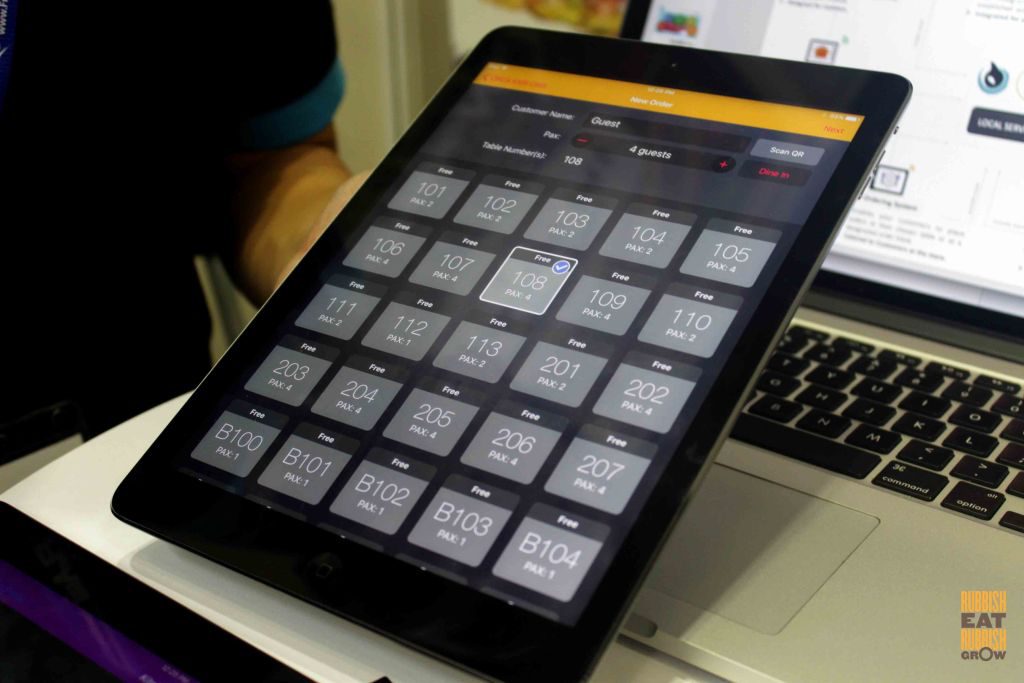 Waiter Assistant System: showing table number, number of pax, time of ordering food, turnover time for chefs to cook, dishes ordered, and table turnover time 
I notice that many different types of restaurants use Orca. Chinese restaurants, Western, etc. What are some of the problems you encounter?
Some traditional restaurants are resistant to computerization. So what we did is we customize the system to mimic traditional chit with fewer buttons and more shortcuts to make it easier for servers to use.
Can you talk more about customizing the Orca system?
Different eateries have different requirements and dishes. So we work with the restaurants or kiosks to list their items differently. For example, we can list individual side dishes.
Can you explain what happens when a restaurant adopts your system?
After we set up the system, we send our staff to be at the restaurant or kiosk for the first few days. Our staff will train them how to use the system and to ensure the operations go smoothly.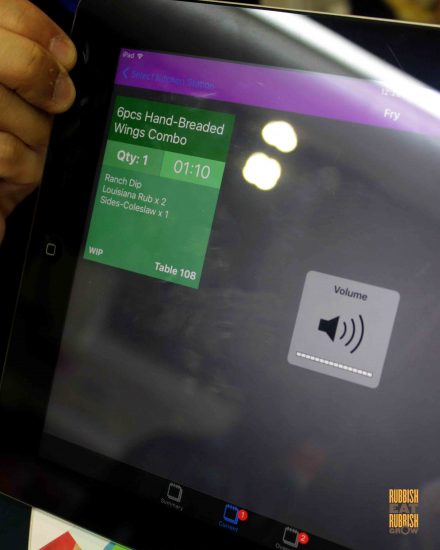 The timing on tablet shows the time customers are waiting for their order. In this example, they have waited for slightly over 1 minute.
During your presentation, you said that the technology also helps to improve the service of a restaurant. Can you explain more?
When a waiter keys in an order, the order goes directly to the kitchen. Here, on the waiter's tablet, it shows the time for cooking the food. Is the food still in queue to be cooked? Or are the cooks already preparing the food?
When a customer complains about the waiting time, the waiter can look directly at the tablet and reply, "The order has been placed 3 minutes ago," or "I'm sorry, the order has been placed for 15 minutes. Let me check on the hold-up," or "The chef is already cooking your food."
When the chef has completed cooking, the system will show how long it takes for them to cook a dish.
In this way, servers can get real time information to answer customers more accurately.
How many tablets can download the Orca system?
Our software fee is charged by tier system. The basic one usually can have up to 10 devices, which is more than enough for a F&B establishment.
You also mention that the system can include an inventory system. Can you explain?
Our inventory system can cut down on wastage and have a blind count. Blind count is when a person has to perform a hands-on count of the stocks without getting access to the quantities ordered. That means, eateries can prevent thefts.
When the stocks hit safety levels, a reminder warning will be sent out to the respective emails.
We are currently working hard to add new features such as semi-auto ordering.
One last question. What happens when somehow the system is down or data is corrupted?
It is safe to say that 99% of the cases, we are able to restore database remotely within a day, and if remote restore failed, we will definitely visit the location to rectify.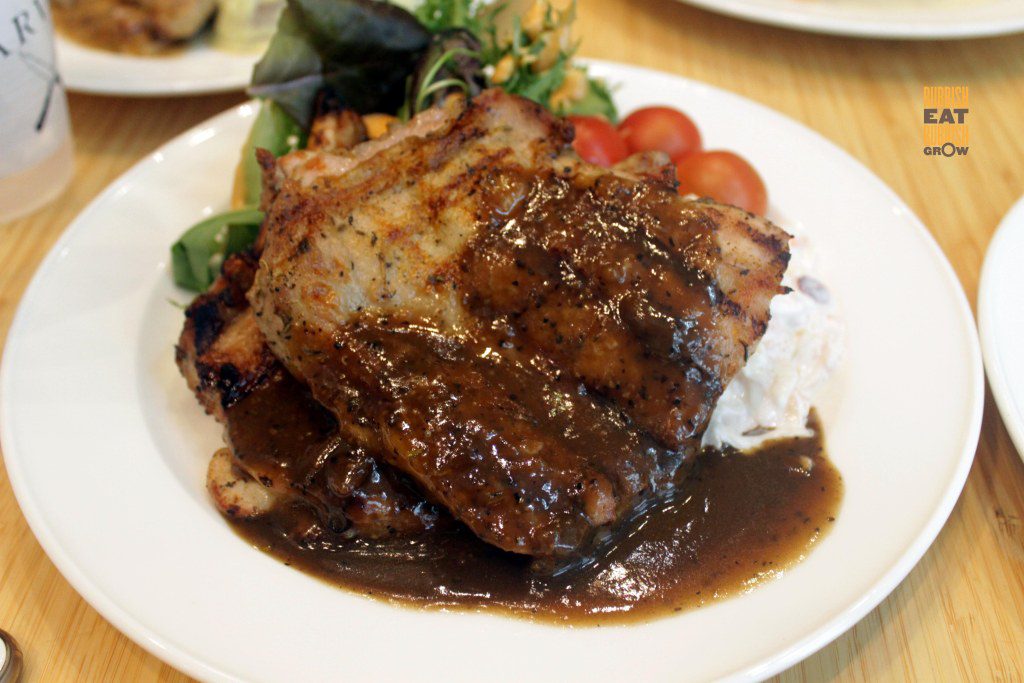 I also visited Carvers X at Asia Square foodcourt which is currently using the Orca system. Carvers is a local company which is rapidly expanding, setting up subsidiaries like the popular Wolf Burger. They change to Orca because of their expansion; Orca can consolidate the sales from several outlets.
Director of Operations, Andreas Yap, with 16 years of culinary experience at restaurants such as Hilton KL and Aston's chain, said that he is very satisfied with the Orca system. Since CBD executives require their food to be served quickly, he uses Orca to measure the time it takes from ordering to serving.
It usually takes 8 to 10 minutes because they cook their food upon ordering. The sides are made fresh daily and the portions are generous. I recommend the Carvers Ribeye (220gm, $19.90) which uses grain-fed Australian beef with marbling score of 2, and the Charbroiled Chicken ($8.90) marinated overnight in a tumbler with Germany herbs.
October 23th, 2017 by A. Nathanael Ho.
"Rubbish Eat Rubbish Grow" is a Singapore food blog that has won many awards. Check out this blog at rubbisheatrubbishgrow.com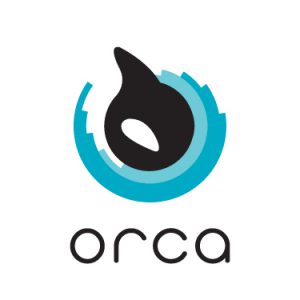 Tell us about your project ideas or just say hello. Whether you've got a big idea or something you really like, we are here to create your perfect solutions. From concept to creation, let us inspire you. Learn more at www.orcabos.com